Fresno is at the center of it all - 220 miles from Los Angeles, 170 miles south of Sacramento, and 60 miles from Yosemite. In addition to the city's beautiful natural surroundings, many talented musicians, teachers, and artists live nearby. Below you'll find a list of available freelancers. Please note that we update this page at the end of every week; be sure to check back regularly to see new performers, fitness gurus, and more!
If you are ready to book one of the following freelancers, please complete our order form and we will contact you within 24 hours.
Musical Entertainment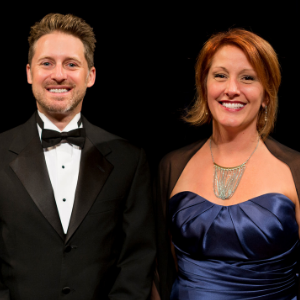 Puccini Opera Concert: To Live And Die For Love
Discover the drama of the emotionally driven arias and songs of Giacomo Puccini as performed by the duo of Carrie Hennessey, soprano and Jason Sherbundy, piano. Jason Sherbundy is a pianist, conductor, composer, arranger, and orchestrator. He started classical piano at age 5, began conducting in grade school, and was a jazz performance major, studying with Mark Levine at Sonoma State University. Known for her soaring voice and richly nuanced characters, soprano Carrie Hennessey is consistently thrilling audiences and critics in opera and concert appearances around the world. Ms. Hennessey's much awaited debut in Previn's A Streetcar Named Desire "gave us a Blanche that let us burrow into her character's soul, even into the darkest crevices…Hennessey, using a one-two punch of music and drama, made it resonate in a way that equaled the finest stage performances of the part I've seen." (Fresno Bee)  
Listen to Carrie's stunning voice here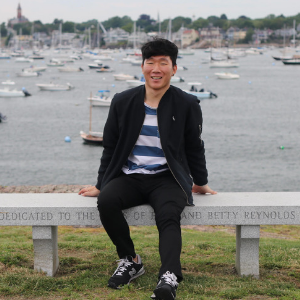 Music Therapy - Classics Songs with Yea Dalm
Yea Dalm is an experienced musician and music therapist from Boston, Massachusetts. He received his Bachelor's degree in Music Therapy from the prestigious Berklee College of Music and has ample experience working and performing for the elderly population. During his studies, Yea Dalm completed his 9-month internship at an Alzheimer's and Dementia care facility in Boston, MA, and from this experience has familiarized himself with repertoire from the 50's and 60's including, but not limited to, Frank Sinatra, Elvis Presley, Nat King Cole, and many others. Yea Dalm is an experienced guitarist and vocalist adept with musical skills to deliver great music and an even better time for his clients. 
$100 per concert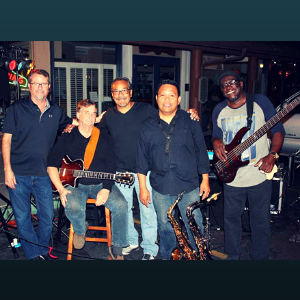 Ding Ricon - Jazz Band & Solo Performer
Specializing in music from the 1920's to 1970's, Ding loves providing entertainment in assisted living facilities, nursing homes, and senior care centers. His programming includes music in a range of styles, including country, folk, polka, jazz, big band, latin, and ballroom. Additionally, Ding is a Certified Recreation Therapy Aide (Canada) and has been working with older adults for over 15 years. Before relocating to California, he worked within a Dementia Unit in Calgary, Alberta. Ding performs as a one-man band in addition to a larger group called Central Valley Groove.
$425 for full band | $125 for Ding's solo show
Click here to listen!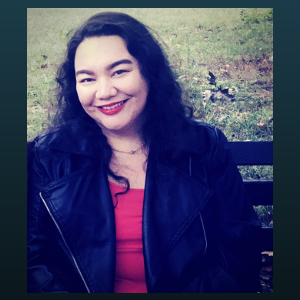 Carla O. - Ukulele & Singer
Carla Ogden is a singer, actress, and ukulele player. She has worked extensively with National Asian Artists Project, appearing in their production of Hello, Dolly! (Signature Center, New York City) and in concert at the Kennedy Center in Washington DC. Recent credits includeSouth Pacific (Lancaster Opera House) and the world premiere of Blood and Water (Kraine Theatre). Proud alumna of UC Irvine.
$90 per show | Click here to listen!
Fitness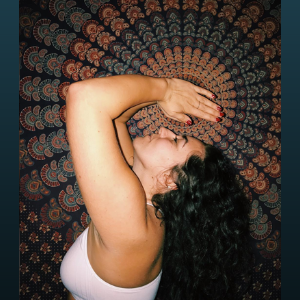 Ruby - Light Yoga Classes
Ruby is a fitness junkie and has been a student division one athlete for Fresno State. Currently, Ruby practices yoga and Zumba, and is a senior within the Fresno State Food Science & Nutrition program. Ruby is also studying for her minor in gerontology and earned her fall prevention certificate. Ruby specializes in light yoga classes and knows how to modify all poses and movements. She is passionate about compassionate senior care and the positive impact of exercise and movement.
$78 per class
Classes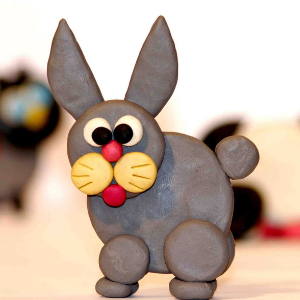 Clay Crafting Art Classes with Christine
Christine is an experienced artist and teacher with many years of working with children. Her skills range from jewelry making to pastry creation and collage. She also specializes in the art of clay crafting and believes that molding clay is both therapeutic and satisfying for seniors. She brings her own oven and clay and specializes in helping people make their own cute animals!
$84 per class
Animal Therapy
Juno, Professional Husky & Emotional Support Dog
Juno's Dad, Brandon, served in the army for six years with two overseas tours. Juno loves making her Dad feel safe and hanging out with other people - she's a professional, after all! Brandon also enjoys spending time with older people and showing off Juno's tricks. She is very friendly, loves long walks, and chicken (but she won't say no to any meat!).
$70 for two hours of petting, tricks, hugs, and fun!