Financial abuse is the most common kind of elderly abuse and victims suffer serious consequences. Fraud imperils a senior's quality of life, their plans for succession, and their physical and mental health. Abused seniors are three times more likely to be admitted to a hospital and four times more likely to be admitted to a nursing home than their non-abused counterparts.
Even worse, victims of elder abuse die at a rate that's three times faster than those who haven't been abused. But unlike other forms of elderly abuse, financial abuse is more likely to occur with the acknowledgement and consent of the elderly person, making it more difficult to detect and prevent. While legal actions can be taken, victims rarely receive adequate retribution, and many sink into depression and mental decline upon realizing the consequences of their deceit.
There's a huge range for the reported costs of elder financial abuse. According to a 2011 MetLife study, elders have lost $2.9 billion due to financial exploitation, but according to a 2015 report by True Link, losses run as high as $36.5 billion. A 2016 survey by Investor Protection Trust reveals that 17 percent of people over age 65 have been taken advantage of financially.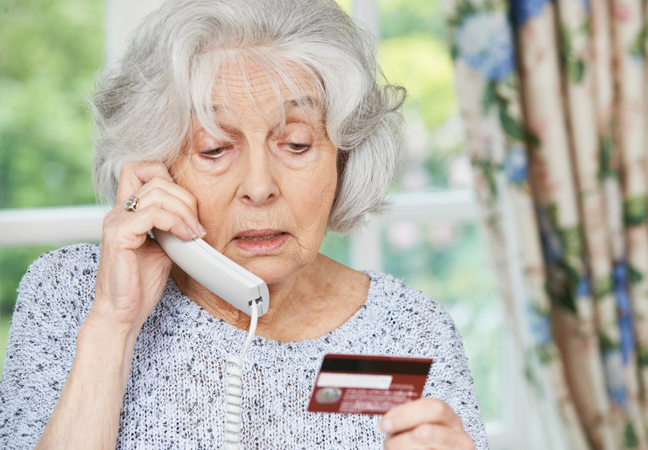 Many people are unaware of the frequency that a financial abuser is a victim's close relation. According to the MetLife study, strangers commit 51% of elder financial exploitation but at least 34% of crimes are perpetrated by family members, friends, and neighbors. The National Center on Elder Abuse reports an even higher rate of victimization by loved ones with 57.9% of abusers being family members, 16.9% being friends and neighbors, and 14.9% being home care aides. It has been estimated that only one in in 44 victims of financial exploitation report the crime. Annually some 5 million elderly people are victimized by financial abuse, though the lack of reporting deemphasizes the enormity of the problem.  
Though many seniors are aware of financial exploitation, many operate under the false assumption that it could never happen to them. The Wells Fargo Elder Needs Survey found that 98 percent of age 60 and older respondents agreed that older people are susceptible to scams and nearly 50% know someone who's been a victim of a scam, but only 10% think themselves personally susceptible and just 24% worry about the possibility of becoming a victim. 75% of adult children caregivers are equally confident that their parents are safe from financial abuse.
In reality, anyone can be a victim of financial abuse and perpetrators can come from every sector. Abusers can be:
Anyone in a position of trust, control, or authority over the individual
Friend
Neighbor
Stranger
Solicitor
Conservator
Agent acting under Powers of Attorney
Trustee
Representative payee
Financial planner
Attorney
Caregiver (volunteer and paid)
Family members: spouse, partner, relative, children
Sadly, children are the most common perpetrators of elder financial abuse, often justifying their actions under the pretext that it's nothing more than the "advance inheritance" of property, valuables, and money.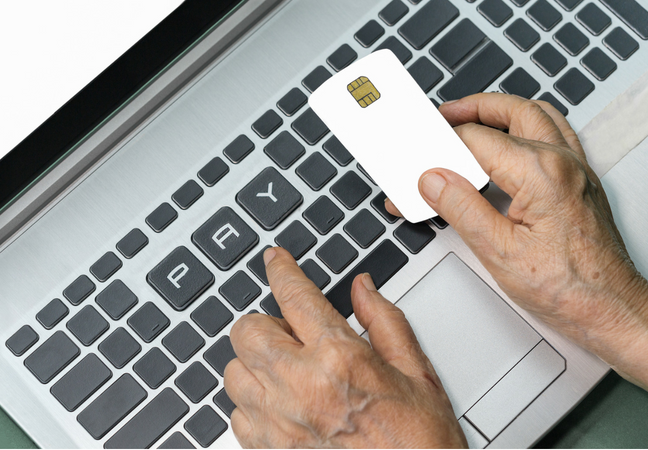 Additionally, certain cognitive changes make it even more difficult to avoid financial exploitation. In 2015, Mark Lach, co-chief of the Division of Geriatrics and Palliative Medicine at Weill Cornell Medicine and New York Presbyterian Hospital, coined the phenomenon "Age-Associated Financial Vulnerability" to describe the pattern of questionable financial judgments that begins in older age and puts many at risk of manipulation.
In order for an elderly person to remain independent, they must be capable of a range of financial skills which include:
Counting change and paying bills
Balancing a checkbook
Making investment decisions
Managing a bank account
These skills require:
Math skills
Memory
Executive function
Sound Judgment
The following characteristics are therefore risk factors for elder financial abuse:
Oldest old people
Memory problems (such as dementia and Alzheimer's)
Physical disabilities
Depression, loneliness, or a lack of social support
Alcohol or substance abuse
Verbal or physical combativeness with caregivers
Living in a shared situation
Lack of familiarity with financial matters (for instance, if a deceased spouse took care of joint finances)
Discomfort speaking about financial issues
Refusal to learn about new financial technologies
Lack of awareness about personal finances
White females
Lack of English language fluency
Isolation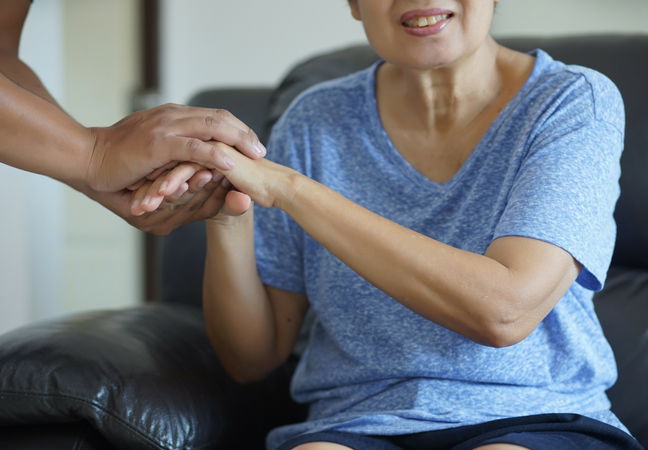 There are also a number of factors that put caregivers at a higher risk for participating in elder abuse, such as:
Feeling overwhelmed or resentful
A history of alcohol or substance abuse or of abusing others
Dependency on the elder for housing, finances, or other needs
Mental health problems
Unemployment
Criminal history
Shared living situation
Low income, poverty, or low economic resources
Despite the fact that financial abuse is the most common type of elder abuse, a number of issues frequently prevent it from being detected or reported, including:
Crimes are often perpetrated in the privacy of the elderly person's home
Victims' cognitive decline and ill health may prevent/confuse their report of the abuse
A lack of properly trained financial workers such as financial managers
The subjective nature of elder abuse
Victims are often unwilling to report the abuse for fear of: Not being believed; loss of independence; being institutionalized; sosing their only social support; being subject to future retaliation by perpetrator; shame/ self-blame (especially if the perpetrators are their children); cultural differences in reporting
Common Scams
While financial abusers are always devising new schemes to trick the elderly into giving away their assets, there are some common types of elderly financial abuse that seniors should be especially aware of. As a caregiver, you should educate your loved one about these scams so that they can remain on high alert for certain types of behavior: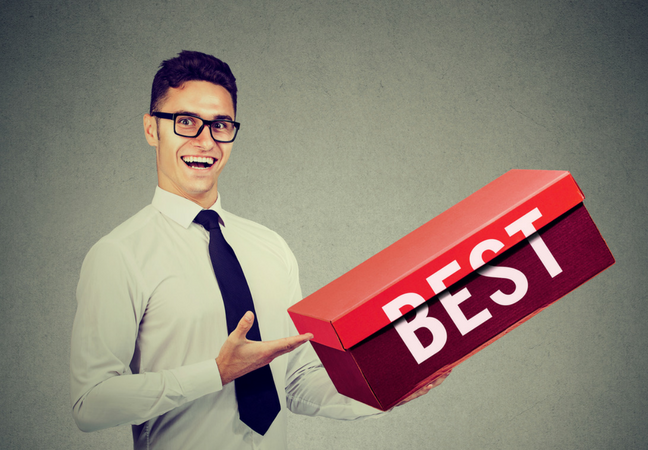 Pressure to make an instant decision/send money right away
No paper trail
Pigeon drop- Scammer tells a senior that they found a large sum of money that they will split with the senior after they provide a good faith payment. Often a second scammer acts as a lawyer or officer to assure the elder of the offer's legitimacy.
Fake accident- Scammer convinces a senior that a relative/loved one has been in an accident and needs money for treatment.
Fake charities- Scammer calls a senior to solicit a donation for a fake charity; particularly popular after natural disasters.
Other scams include credit and loans offers, travel packages, extended car warranties, and "free" trial offers.
In total, Americans lose around $40 billion every year to the fraudulent sales of goods and services over the telephone. 56% of the people targeted by telemarketers are age 50 and above.
#2: Internet Scams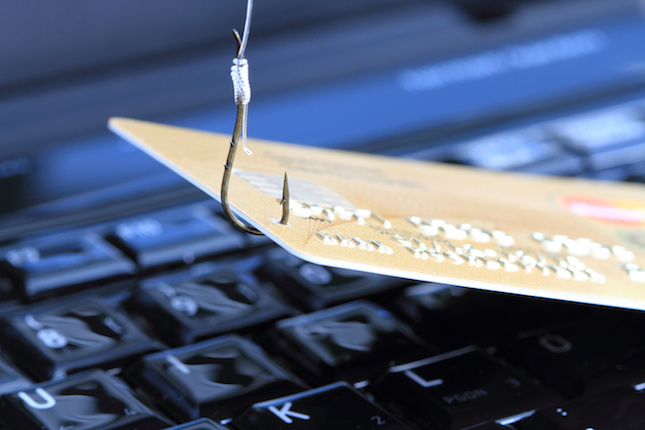 A senior clicks on a pop-up window that offers updated virus protection or informs them that their computer has been infected. They are directed to a "service number" who charges them a sum of money to "fix" the problem. In reality, a scammer uploads an actual virus onto the senior's computer that gives the scammer access to the senior's personal information.
Scammer installs ransomware that requires the senior to pay a large sum of money to regain control of their computer.
Email phishing scams pretend to be from the senior's bank, the IRS, or some other official organization that then ask to verify the senior's personal information.
"Work from Home" money claims on Internet ads or through emails trick the senior into paying for training or the special equipment needed to get started.
In 2017 alone, the FBI estimates that nearly 50,000 seniors age 60 and older lost $342.5 million to Internet fraud and scams.
#3: Investment Schemes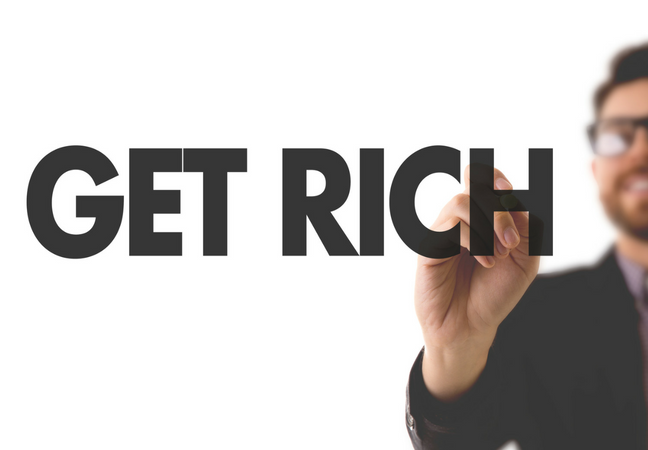 Scammer convinces a senior of investment opportunities like a pyramid scheme that will maximize their savings while minimizing their risks.
#4: Sweepstakes and lottery scams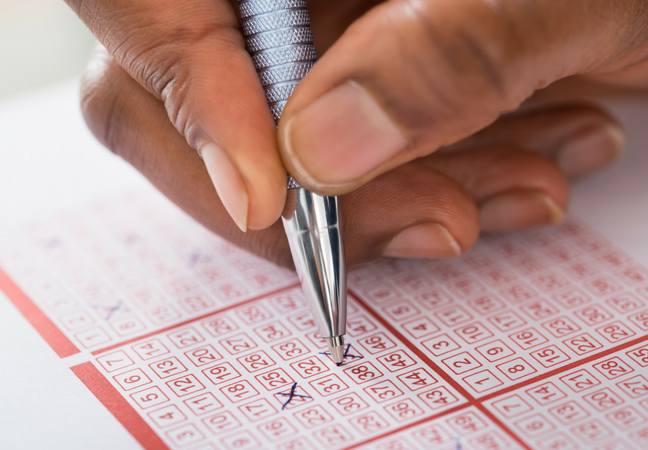 Scammer tells a senior that they have won a huge sum of money or a prize of some kind and request a payment to "unlock" their prize or pay the taxes. (Check out the movie Nebraska, whose main character falls victim to this type of scam, reviewed here).
Often the senior will be sent a check to deposit into their bank account, and in the several days that it takes for the check to bounce, the scammer will collect as much money as possible for the prize's fees and taxes
#5: Identity theft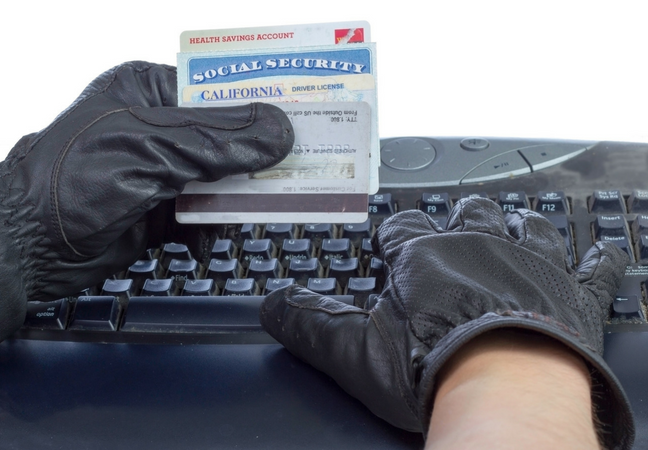 An easy crime to commit by stealing a senior's wallet, going through their mail, going through their trash, watching their ATM and phone booth transactions, or asking over the phone under some false pretense.
Every identifying number—Social Security, credit card, driver's license, telephone—is a way to access money or goods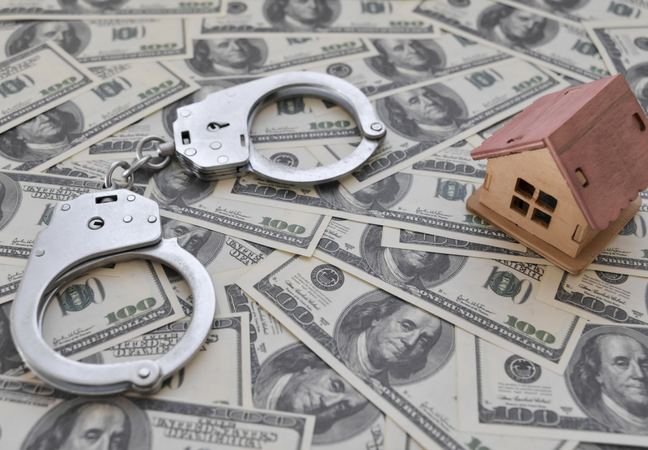 More than 80% of Americans 50 and older are homeowners.
Homeowners are targeted to take out high interest loans that are impossible to repay.
Loans often include excessive fees, costly credit insurance, prepayment penalties, and balloon payments.
Scammers take advantage of elders who have recently unlocked equity in their homes.
Scammers try to pressure a senior into using equity from a reverse mortgage to buy an expensive annuity that may not mature until the elder is into their 90s or over 100 years old.
#7: Home improvement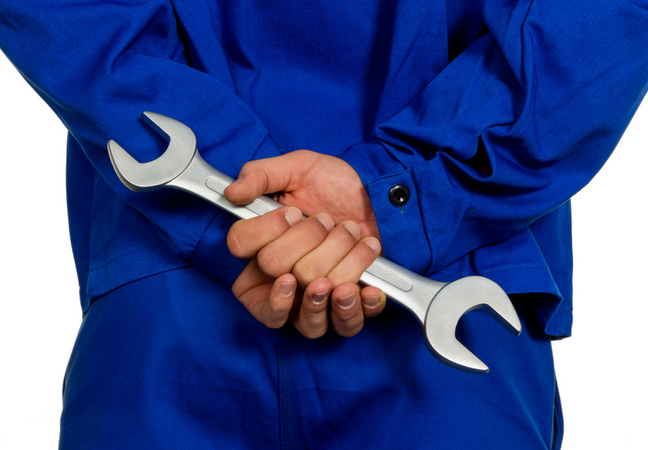 Door-to-door "workmen" offer a senior home improvement services.
Often the scammer claims that something is in need of immediate repair and offers to do the work immediately and at a very low price.
When the victim agrees, they are charged a much higher fee after the work has been completed, the work is done shoddily, or items are stolen from the victim's home.
#8: Estate planning scams
Power of Attorney/guardianship: person can be granted power with no interest in protecting an elder's rights. They can take money from the bank, transfer property, and even have the elder involuntarily placed in a home.
Medicare/Health Insurance Scam
Counterfeit Prescription Drugs
#9: Medicare/Health Insurance Scam
Scammer poses as a Medicare representative to get an elder's personal information or may offer services over the phone and try to bill them for unnecessary tests/medications
Costliest scams in terms of dollars lost by victims
#10: Funeral and cemetery scams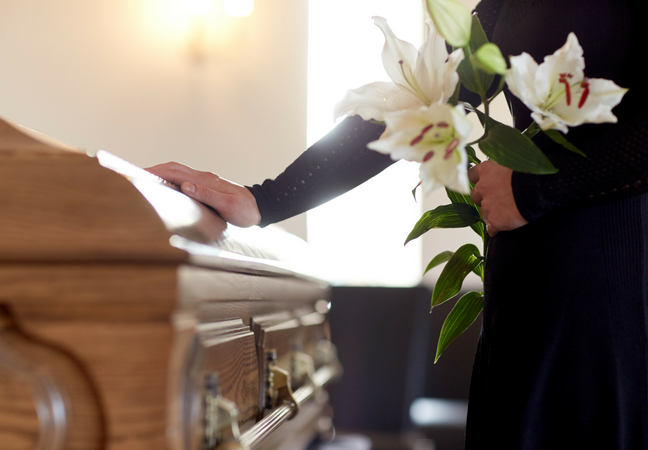 A scammer reaches out to survivors of the recently deceased to demand an overdue debt. The scammer plays on the family's grief while feigning sympathy and claiming their interest in preserving the loved one's reputation.
Disreputable funeral homes take advantage of grieving families by adding unnecessary or fraudulent costs to their bill, such as convincing them to purchase an expensive casket for cremation when a cardboard box would suffice.
#11: Fraudulent anti-aging products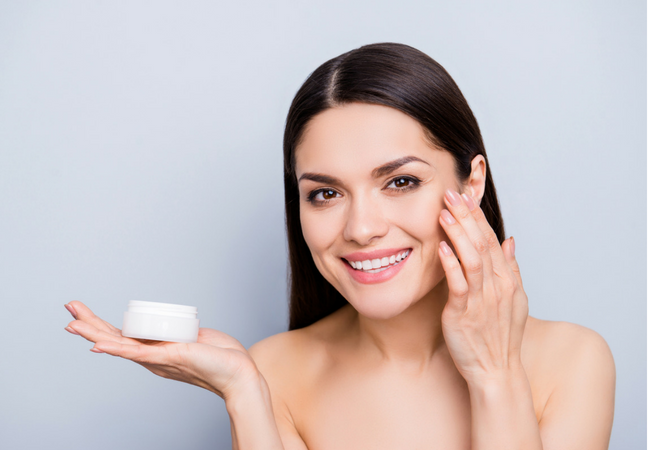 Scammers offer elders products that guarantee a return to youthful beauty such as fake Botox or homeopathic remedies. Fake Botox is especially dangerous since the highly toxic botulinum neurotoxin may still be an active ingredient and can cause severe health consequences.
#12: Grandparent scam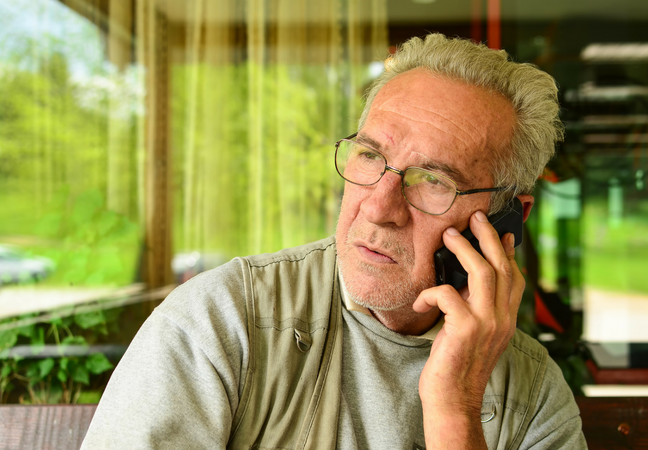 Scammer calls a senior and says, "Hi grandma/grandpa, do you know who this is?" The senior will guess the name of a grandchild, giving the scammer a fake identity without any background research.
Once they've established this identity, the scammer will often ask for money via Western Union or MoneyGram while begging the senior not to tell their parents out of shame.
#13: Emotional/Relational Manipulation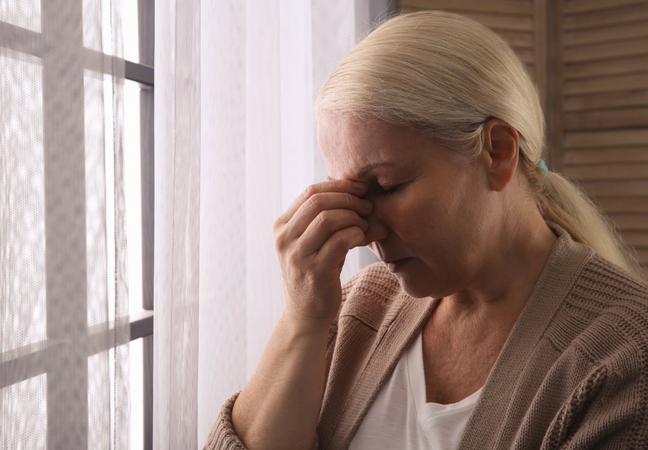 Perpetrator is often someone close to the victim (child, family member, spouse).
The abuser takes advantage of an elder's joint bank account.
The perpetrator threatens to abandon or harm the victim unless they give the abuser what they demand.
The abuser refuses to obtain necessary care and medical services for the senior in order to preserve assets for themselves.
An in-home care provider overcharges or fails to deliver caregiving services, keeps the change from errands, pays personal bills with the victim's money, forces the victim to sign falsified time sheets, or spends their paid time on personal business.
The abuser force a senior to sign a deed, will, contract, or power of attorney through deception, coercion, or undue influence.
This extensive list is really just the tip of the iceberg. As you can see, the ways to commit financial exploitation are varied, unexpected, and often difficult to catch if you're not on the lookout. Stay tuned next week for "How to Protect Your Loved One From Financial Abuse, Part 2," where you'll learn the specific steps your loved one can take to protect themselves from the kinds of financial abuse that you've just read about, the signs to recognize if your loved one is being financially abused, and the resources and actions to take in case your loved one falls victim to financial exploitation.