Below you'll find a list of available freelancers in the San Francisco area. Please note that we update this page at the end of every week; be sure to check back regularly to see new performers, fitness gurus, and more!
If you are ready to book one of the following freelancers, please complete our order form and we will contact you within 24 hours.
Musical Entertainment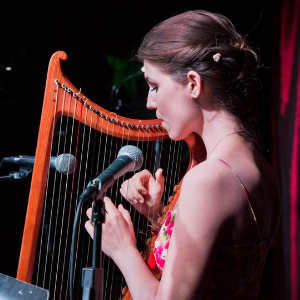 Katina M., Harpist & Opera Singer
Katina is a musician, director, and educator based in San Carlos, California. Her music spans from medieval songs to opera and performance art. She has performed on tour in Italy and Germany in medieval castles and churches. Katina holds degrees from Rice University and the University of Southern California. Her rich, sweet voice captures nostalgic elements of folk songs from all over the world
$120 per show | Listen to Katina here!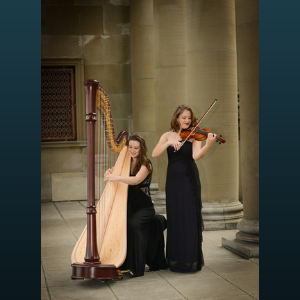 Katrina Z., Violinist & Singer
Katrina was raised in a musical family in the North Bay and earned her Bachelor of Music Degree in Vocal Performance at Lawrence University in Appleton, Wisconsin. While there, she studied voice and violin while also studying Anthropology and ultimately earning a double-degree. Katrina specializes in Irish and Celtic music as well as classical vocal music in a variety of languages, ranging from French to Italian. She often performs her sister, an accomplished musician and harpist, and other musical colleagues and artists. In addition to music, Katrina is an activities therapist for isolated seniors in the Bay Area, and truly loves sharing her passion for the arts with older adults.
$180 for show (includes two musicians)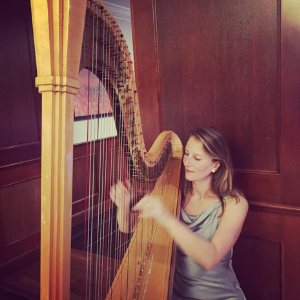 Sarah Goss, Solo Harpist
Sarah Goss started playing Classical Harp at High Wycombe Music Centre aged 14. After reading Music at York University she took up a residency in Dubai, UAE, performing classical and popular music as a soloist and half of the Lorelei Flute & Harp Duo. She has toured all over the British Isles and has also played in much of Europe and in the USA with appearances on national television in the UK, Greece, the UAE and Thailand. Sarah was based in Oxford, England for 13 years where she regularly gave solo, duo and chamber music recitals, appeared as a concerto soloist, performed with various orchestras and ran a thriving teaching practice, regularly putting on Masterclasses and Workshops for her students. Also a qualified Iyengar Yoga Teacher, Sarah gave weekly classes in Thame and at the Culham Centre for Fusion Energy. Sarah recently relocated to San Francisco, California where she continues to perform and teach.
$180 per show | Listen to Sarah here!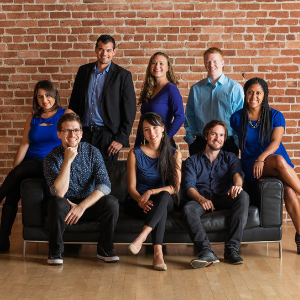 Vocal Edition, A Capella Group
Vocal Edition is an eight-person a cappella group based in San Francisco that infuses creativity, diversity, and musicality into unique vocal arrangements. We are young men and women from a variety of careers and professions brought together by a passion and love for music. Our repertoire is an eclectic mix of pop, alternative and R&B songs that masterfully intertwine the past and present. If you love complex harmonies, interesting arrangements, and soulful voices you'll love hearing our group!
Please inquire about pricing | Listen to Vocal Edition here!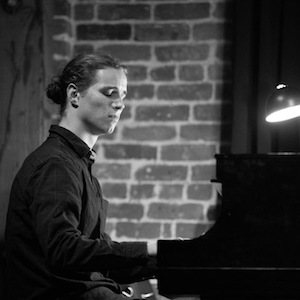 Morgan M., Jazz Band
Pianist, Morgan Maudiere, from Sedan, France, brings the groove, the swing, and all the rest. He regularly performs with international recording artists, Kalil Wilson and Susana Pineda in addition to his own jazz formations. Fun, upbeat and charming he puts on a performance that will have you smiling all the way through! 
$384 per show | Listen to tracks online! Link to Soundcloud page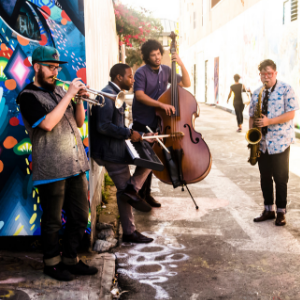 Sueños Jazz Quartet
Sueños Jazz Quartet has been playing for seniors within assisted living facilities and retirement centers since 2006. They have also performed at jazz clubs and festivals nationwide, including the PDX Jazz Festival in Portland, Herb Alpert's Vibrato Jazz Club in LA, and Paris Bistro Jazz Club in Philly. Sueños plays jazz from all eras and different styles, including standards, ballads, and bossa nova.
$360 per show | Listen here!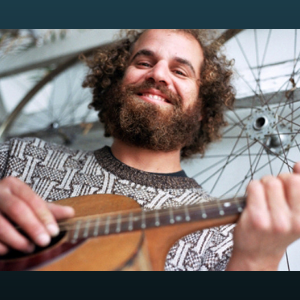 JimBo T., Guitar, Harmonica & Banjo (Available as Band)
JimBo has been playing in a band since 1992. He performs all kind of music, including bluegrass, ragtime, blues, country, cowboy, folk, swing, klezmer, early rock-and-roll, and more! JimBo also performs as a soloist and also within a duo, trio, or quartet as needed. Your residents won't help but smile and laugh through JimBo's uplifting and upbeat performances.
$120 for solo show (price increases with other players) | Click here to listen!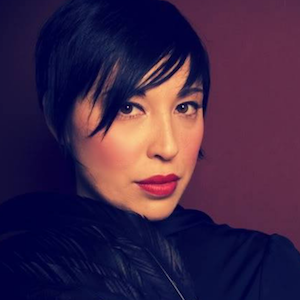 Francesca, Singer-songwriter
Francesca Lee writes honest and soulful songs that tell intimate stories of the human heart. She is best known for her rich velvety voice and stripped-down acoustic style in the folk/pop genre. Francesca has been headlining with her band, The New Believers, at high profile NoCal venues like Yoshi's, Café Du Nord and her home base, Hotel Utah. Selected for inclusion for the KFOG Local Scene 6 CD, Francesca was featured in a live broadcast and interview from San Jose on the station's Morning Show to celebrate the station's Local Music Month.
$120 per show | Link to Francesca's music video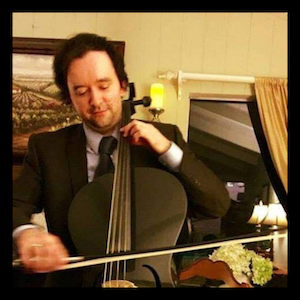 Pawel W., Cellist
Pawel Walerowski was born into a musical family in Poland. His early career included recording for radio and television in Europe and traveling extensively as a leading cellist with A.L.l. Webber musicals. After graduating from the Conservatory in Poznan, Poland, Pawel was awarded a scholarship to study cello at the University of Arizona. Pawel played on a cruise ship for a year before settling down in the Bay Area. For the past 10 years he toured the U.S, premiered musicals, played at Berkeley Rep, worked for SF Symphony education department and freelanced with many ensembles. Currently Pawel serves as a musician at St Mary's church in Walnut Creek where he plays piano, organ and cello.
$120 per show | Link to Pawel's sample track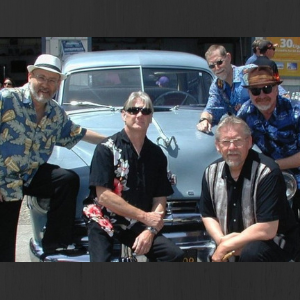 The Fundudes with Perry Lightfoot
Perry Lightfoot has performed with his band, The Fundudes, for decades throughout the Bay Area. He also performs solo at two retirement centers in the East Bay, and his repertoire covers musical genres from folk, jazz, blues, old school R&B all the way to rock n' roll!
$160 per show | Link to video - Brown Eyed Girl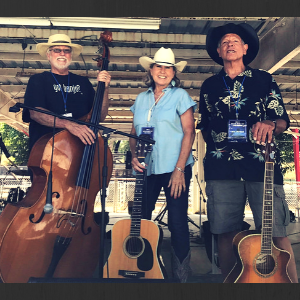 The PJ's - Americana Roots Band
Pam Heier, Jeff McMoyler and Jim Wiant are a trio playing Americana roots music mixed with a little country. Their 3-part harmonies are nothing less than extraordinary, bringing back songs from The Everly Brothers, The Beach Boys and The Bee Gees. Songs by Patsy Cline, Merle Haggard and Bob Dylan are always on their set list as well.
$120 per show | Listen here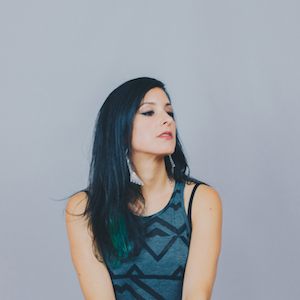 Leanne K., Pianist & Singer
Praised for her "hypnotizing vocals" (Musical Heart Beat), Leanne Kelly is the lead and songwriter for San Francisco-based project, New Spell. Leanne's dual career as a therapist informs her pensive lyrics, while her prolific songwriting has allowed her to score several indie films and compose commercial music. A Los Angeles native, she attended USC's Thornton School of Music where she studied both Vocal Jazz and Psychology before relocating to the Bay Area.
$120 per show | Link to Leanne's hits here
Fitness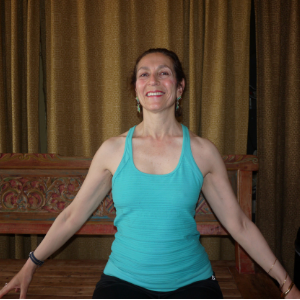 Dina L., Chair Dance Exercise Instructor
Dina has a Bachelor of Arts degree in Dance from SFSU and received her dance training from San Francisco Dance Theatre. She completed a 200-hour Yoga Teacher Training program from Yoga Tree Works as well as being in trained in Dance for Parkinson's. Dina's interest in dance and movement for elders began 10 years ago when she taught residents in an assisted living home. After just 15 minutes of gentle movement, the residents' spirits and outlook greatly improved with laughter and a sparkle in their eyes. The power of movement and connection with others was evident. Chair Dance Exercise merges yoga and dance. It is designed to engage participant's minds and bodies, creating a fun and interactive experience.  An important component of the class is linking breath to movement resulting in improved physical functioning and self-confidence.
$90 per class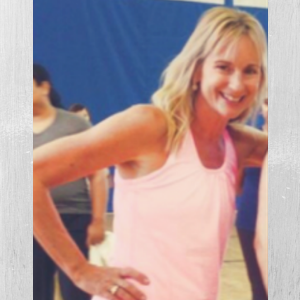 Lynda G.H., Chair Yoga Instructor
Lynda teaches chair yoga and active aging classes throughout the Bay Area. Her classes are suitable for those with limited mobility, injuries, or chronic illness. Chair Yoga helps seniors improve balance, flexibility, posture, circulation and concentration. Lynda is an avid fitness enthusiast and is passionate about healthy living. She has certifications in chair yoga, active aging fitness, personal training and CPR.
$90 per class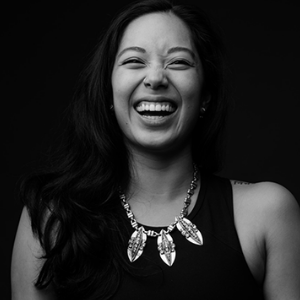 Liz A., Gentle Yoga Instructor
Liz Andolong (RYT200) discovered yoga in a small studio in 2006 amongst candlelight and sweat, leaving her mind peaceful and body challenged. Through the years, she's explored many different styles of yoga, moving from a physical, vigorous vinyasa to a more deliberate and curative flow. Her background as a classically trained ballerina, coupled with honoring her body's ever-changing journey, has cultivated a practice which is primarily breath and alignment-based. She believes in creating a space for her students that makes yoga accessible to all: supporting and encouraging their own self discovery, healing, integrity, and self love. She incorporates curated playlists alongside proper alignment and deep breath work to help deepen students' – beginner or advanced – experience.
$100 per class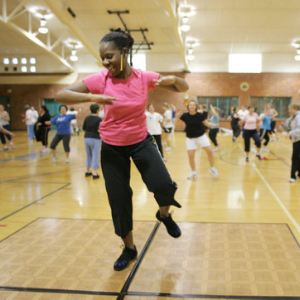 Thalia T., Dance & Yoga Instructor
Thalia studied dance, biology and chemistry at the University of Kansas and happily pursues her passion for helping others gain body awareness and strength throughout the Bay Area. She has taught throughout the past 11 years and has experience working with people who have never done yoga or dance before. In addition to teaching classes for older adults, Thalia brings yoga to people who have post traumatic stress disorder and veterans.
$90 per class
Art Classes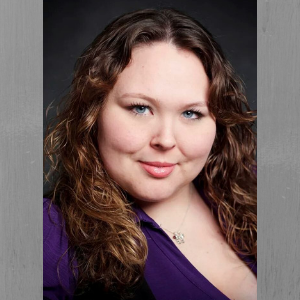 Amanda D., Art Teacher - Painting & DIY Crafts
Amanda has always gravitated and thrived within the visual arts community. Since the young age of 18, Amanda has grown a dynamic and budding career within the arts; especially within the theatre & film industry, photography, and painting. In Amanda's painting classes, students recreate existing artwork using acrylic paints, canvas, and brushes. Amanda's Decor DIY classes are extremely popular because of how simple and fun they are. In these classes, students learn to use silk screen transfers and chalk paints.
$125 per workshop
Workshops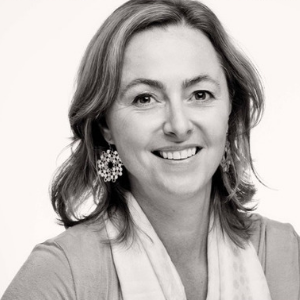 Barbara Piper, Poet and Life Coach
During her workshops, Barbara uses poetry to spark meaningful conversation. Barbara reads from her own work and invites others to bring and share their own poetry. Poetry is often an expression of deeper, inner feelings and emotional material. Whatever comes up during the workshop, Barbara will gently hold the conversation. Barbara is from Holland where she worked as a director at an assisted living facility
$125 per workshop | No writing experience necessary!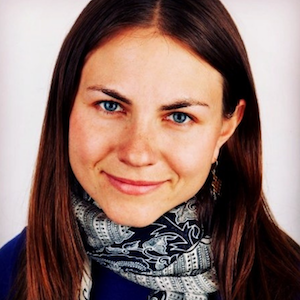 Sarah O., Relationship Coach & Lecturer
Sarah is both a relationship coach and also community manager at Silvernest, a matching service for seniors to find housemates. Sarah believes that relationships hold the key to well-being and success. During her workshops, Sarah helps people develop skills for healthier relationships. All levels of romantic relationships are welcome: single, partnered, or anywhere in between.
$100 per group workshop | Please email for more details about Sarah's classes